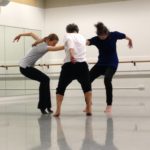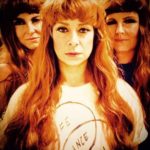 Fra research `Dans og Alder-et levende udtryk i samtiden´ 2016/17
– Dødsmaskinen og Graceland i dec 2016, Triggerpoint- kroppens erindringer og Seven Blessings of survival, i feb 2017.
Vi arbejder i krydsfeltet mellem dans, bevægelse, aldring og fysik. Vi udfører research og afholder workshops.Vi vil skabe interesse hos forskere og formidlere indenfor dans, teater, idræt og sundhed, idet vi ønsker at skabe debat og forskningsmuligheder på området.
We work in the cross field between dance, movement, aging and physicality. We research, and we conduct workshops. We want to create an interest amongst researchers and in the fields of dance, theatre, sports and health; we want to debate and created opportunities for research in the field.